Geotechnical Translations

Patricia Bobeck conducts her translation practice under the name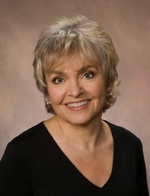 of Geotechnical Translations.

She translates scientific and technical documents, mainly in the geosciences, from French and Spanish into English. Her areas of expertise include water, petroleum, uranium, chemistry, engineering, mining, the environment, and geophysics.

Ms. Bobeck also edits scientific and technical articles for publication, particularly articles written by French and Spanish speakers.

She draws upon her graduate studies in geology at the University of Texas at Austin, her work as geologist for environmental and natural resources agencies of the State of Texas, and graduate studies in linguistics. Her linguistic experience includes language teaching in the Caribbean and South America and residence in Switzerland and France.

Her book translations, in addition to Darcy's Public Fountains, include:

Geomorphology by Mateo Gutiérrez Elorza, 2013.

Geology: Basics for Engineers by Aurèle Parriaux, 2009, winner of the 2007
Roberval Prize

1000 Photos of Minerals and Fossils, by Barrons, 1999

Recent projects include scientific journal articles, environmental regulations, environmental impact statements, soil and groundwater remediation, geological and geophysical reports, bid and technical specifications, remote sensing and image processing, oil exploration reports, geographic information systems (GIS), landfill dewatering design, weather stations, nuclear engineering and fuels, radioactive sources, mining exploration, geochemical surveys and reclamation, mining arbitration, patents, newsletters, promotional materials, press releases, and correspondence.

Résumé available upon request.